Other Drugs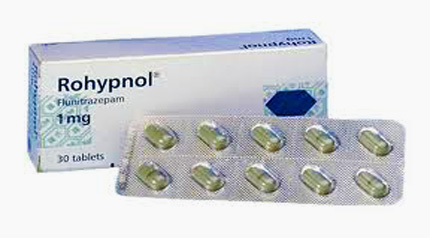 Rohypnol
Rohypnol is a tranquilizer. It is usually a white or green pill. This drug is typically taken by sniffing crushed up pills, sprinkling the powder onto marijuana, injecting or dissolved into a drink.
By dissolving the drug people are able to sneak it into other peoples drinks without there knowledge. This has known as the "date rape drug"
Effects of Rohypnol usually set in 20-30 minutes after intake and cause "paralyzing" effects on the individual. Loss of memory is noted as well as loss of muscle control, confusion, drowsiness and amnesia.
Other names include:
forget-me pill
R2
roofies
roofinol
rophies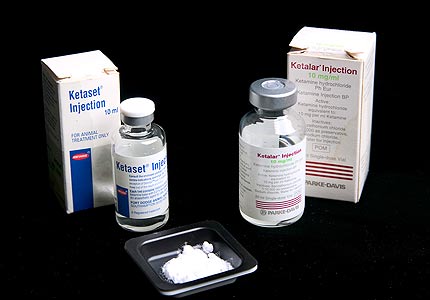 Ketamine
Ketamine was developed in 1962 as an effort to make a safer anesthetic to PCP.
Ketamine is a tranquilizer most commonly used in Animals and can be a clear liquid or white powder.
This drug can be used many ways but mostly it is sniffed or dissolved in liquid and injected.
Effects of this drug includes: delirium, amnesia, depression, memory and cognitive difficulties.
Other names for Ketamine are:
Special K
jet
green
K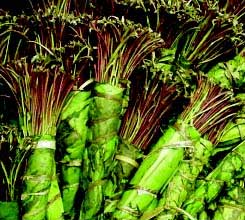 Khat
Khat (Catha edulis) is pronounced "cot" is a plant native to East Africa.
Grown for use as a stimulant it has been used in Africa and the Arabian Peninsula for centuries. Chewing this plant actually predates the use of coffee. Khat keeps its effects for about 48 hours after being cut but quickly looses its potency after that, making it less desirable if not fresh.
Effects:
mild stimulant
mild euphoria
excitement
may become more talkative
emotional instability
manic behavior
constipation
dilated pupils
increased heart rate and blood pressure
depression
anorexia
cancer of the mouth
liver damage
gastric disorders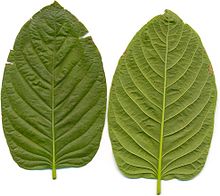 Kratom
Kratom is a plant grown mostly in Southeast Asia (mostly in Thailand & Malaysia). Kratom is a member of the Mitragyna plant in the same family as coffee & the Psychotria viridis.
This drug is processed in a similar way to Cannabis. It is dried and then smoked, brewed in teas or made into pills for oral consumption.
Effects include:
pupil reaction
typical symptoms seen in other drugs are absent in Kratom (near normal pulse, blood pressure, body temperature & pupil size)
relaxing effects
reduction in anxiety
euphoria
dry mouth
increase or decrease in urination
loss of appetite
nausea
vomiting
prolonged sleep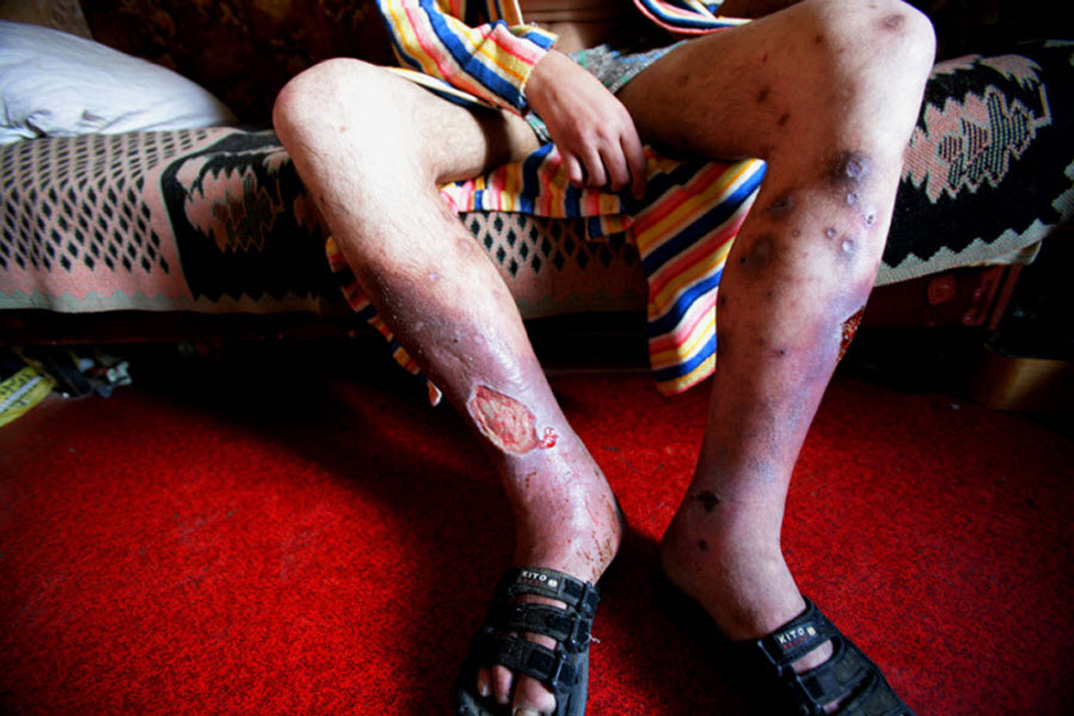 Krokodil
Krokodil (Desomorphine) is a derivative of Morphine. This drug has Opiate effects and seems to have a faster onset, shorter duration & causes less nausea & respiratory issues.
This drug has found its biggest popularity in Russia. The manufacturing process is similar to Methamphetamine making clandestine labs popular.
This drug got it's name from the crocodile appearance of users skin.
Thankfully this drug has not caught on in popularity in the United States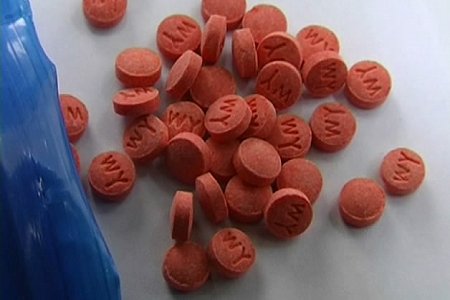 Yaba
Yaba is a mixture of methamphetamine and caffeine. It is produced mostly in Southeast Asia & East Asia.
Tablets are the popular form Yaba takes. Users either smoking the vapors from the tablets, crushing and snorting the pill, injecting or ingested orally.
Effects:
rapid heart rate
increased blood pressure
stroke
hyperthermia
convulsions
death
violent behavior
paranoia
depression
anxiety
confusion
insomnia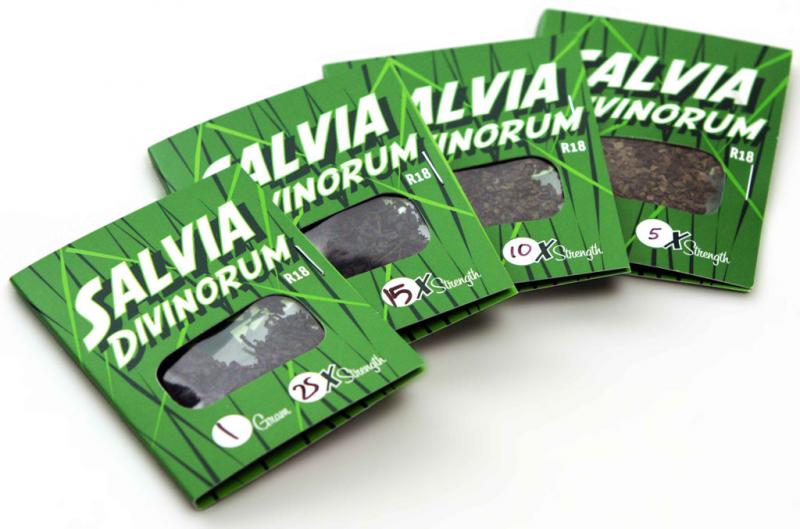 Salvia Divinorum
Salvia is a perennial herb in the mint family. It is native to Mexico but grows easily in the United States.
Salvia's main ingredient is a hallucinogen.
Salvia is mostly smoked, chewed or brewed in tea.
Effects of this drug are still widely unknown but people report hallucinations, loss of motor functions, trouble with speech and strange auditory effects.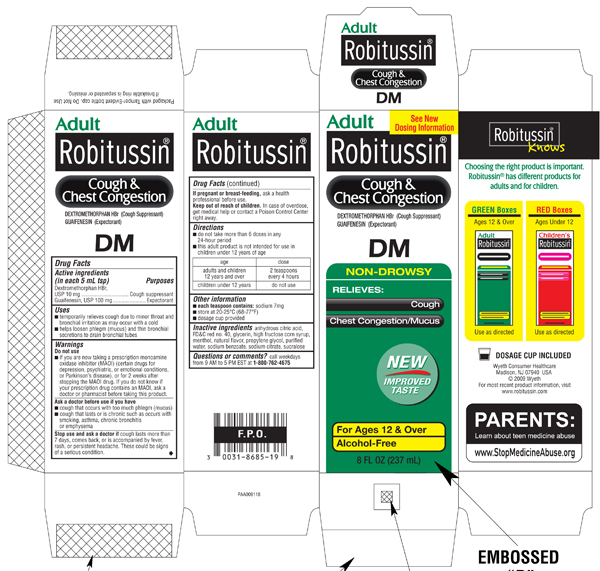 DXM
DXM (Dextromethorphan) is a cough suppressant found easily in over-the-counter cough medicines. When used in greater than recommended dosages this seemingly safe cold remedy is very dangerous and potent.
Effects:
lethargy
ataxia
slurred speech
hypertension
elevated heart rate
hallucinations
when mixed with a SSRI antidepressant it can cause Serotonin Excess Syndrome which is fatal.
profuse sweating
nausea
blackouts
Other names for this drug include:
roboing
robo-tripping
robo-copping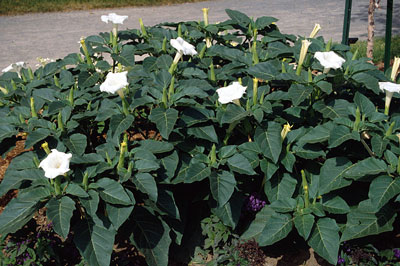 Jimson Weed
Jinson Weed is used as a hallucinogen. This is a member of the Belladonna alkaloid family and is an annual herb.
Jimson Weed is also called:
Green Dragon
Locoweed
Devil's Trumpet
Devil's Apple
Devil's Weed
Mad Apple
Thorn Apple
Stinkweed
The leaves are bitter tasting and the plant blooms white or purple trumpet shaped flowers. The seeds of the fruit of the plant are the most toxic. Mostly this plant when abused are eaten raw, made into a tea or smoked.
Effects:
dilated pupils
elevated body temperature
dry mucus membranes
urinary retention
decreased gastrointestinal motility
agitation
delirium
seizures
hallucinations
amnesia
spasmodic movement
coma